To Grow Our Business & Ourselves This Month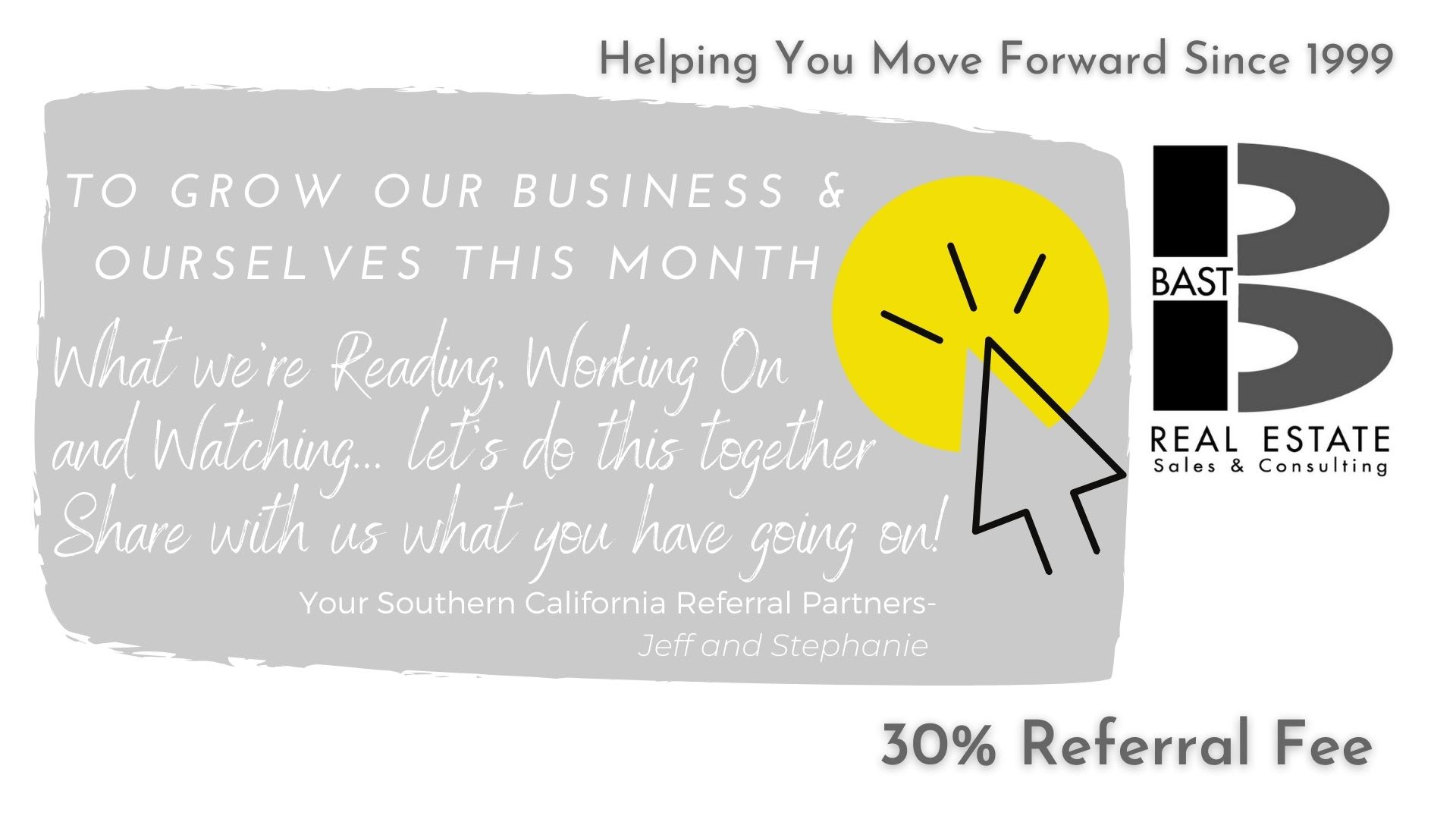 Book We're Reading:
The 4-Hour Workweek: Escape 9-5, Live Anywhere, and Join the New Rich by Timothy Ferriss Some great nuggets to pull from immediately i.e. already implemented how we address email... this is a self-help
book,
The book has spent more than four years on
The New York Times Best Seller List
, sold more than 2.1 million copies worldwide.
It deals with what Ferriss refers to as "lifestyle design" and repudiates the traditional "deferred" life plan in which people work grueling hours and take few vacations for decades and save money in order to relax after
retirement
.
What We're Working On:
Agent Partner Referral Program: Our focus is on Military Relocation areas and the top Cities clients are moving to and from. We currently have approximately 150 agents vetted and working towards 500. Why reinvent the wheel and have to spend time researching. We want to be able to share our partners with you, if you have a great agent referral that you have directly worked with please let us know so we can connect and see if they are a fit.
Share with us what you have going on, so we can share best practices and Grow Together