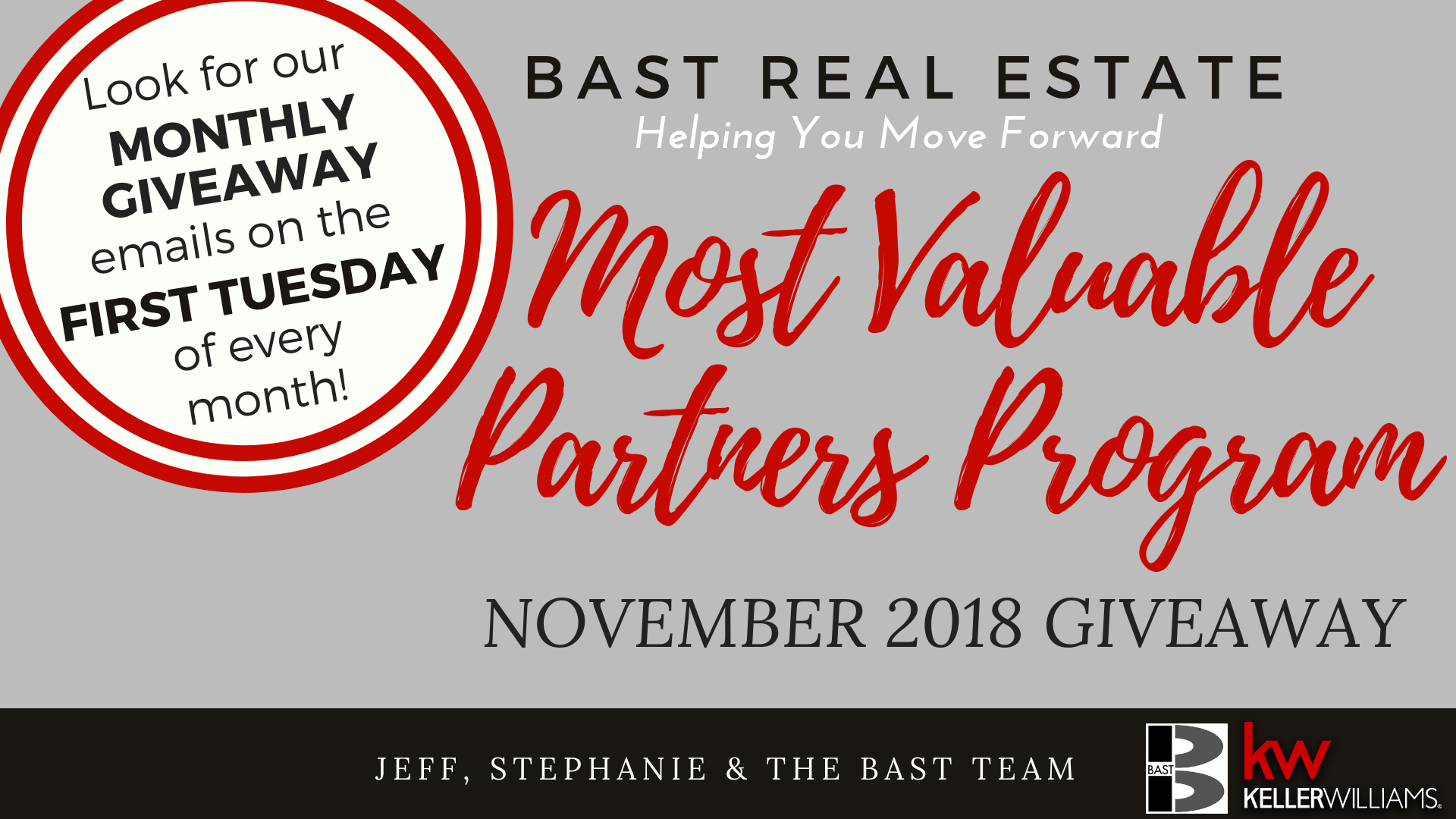 Welcome to our Most Valuable Partner NOVEMBER 2018 Giveaway!
SAVE THE DATE November 20th 2-7pm******
Click here to confirm your choice of pumpkin or apple pie
If you are interested in this months MVP giveaway be sure to contact us today to let us know and schedule a convenient time for you to pick up at our office. Call 951-264-8387 or email BastTeam@BastRealEstate.com. Be quick since we have a limited number.
We appreciate you!
Jeff, Stephanie & The Bast Team